Do You Need Help with Your Business Management Assignment?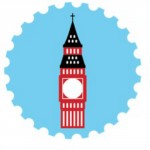 From accounting to logistics there are a wide range of subjects that you will cover within your business management course no matter what level you are studying at. From high school through your MBA even to your PhD you are going to come across challenges that you are going to need help with.
Many students struggle with everything from understanding a specific issue such as understanding business accounting through to just simply not having enough time to get the work done. We offer a comprehensive package of support through our website; through us you can access everything from writing, editing and proofreading through to paraphrasing and summarizing. In addition to all of this our site offers you samples, guides and tips to help you such as these that follow:
Avoid Quotations for the Best Grades
Almost every paper that you write will need to refer to the sources of information that you use to support your writing. The temptation is to just quote what they have written but this will lead to a paper that is not written by you but by many others. Your tutor wants to read what you have to say and as such you should ensure that you paraphrase what others have said so that it better fits within your report. For example if you are writing about success in business you may want to use the following:
"The real test is not whether you avoid this failure, because you won't. It's whether you let it harden or shame you into inaction, or whether you learn from it; whether you choose to persevere." Barack Obama
This should be paraphrased within your own writing in a manner such as:
"As Barack Obama once said you can choose to learn from unavoidable failures or you can just let them stop you from trying again."
Tips for Writing the Very Best MBA Assignment
Writing a short essay or even a lengthy report does not need to be an impossible task if you approach it in the right way. The following tips will help you to structure and write your assignments quickly and accurately. These are general suggestions, they work for a business assignment as good as for geography essay writing:
Always ensure that you are clear about the task that you have been set: do you fully understand the questions?
Do research using only reliable sources: if a source is not reliable such as a webpage try to trace the information back to its primary source.
Always ensure that your note keeping is robust: you will need to cite your sources of information correctly.
Always use your own words: never plagiarize and only use direct quotations if you need the impact of the original quotation.
Create an outline for your writing: the better you plan your writing the easier it will be to complete and the less revisions you will have to make. For example for a business management essay:

Introduction: set the background, introduce your thesis
Main body: each paragraph should be an argument in support of your thesis.
Conclusion: provide a summary of what you have written and show how it proves your thesis. End with a comment of your own or a call to action.

Revise and proofread your work until you are sure that it reads well and fully answers the original prompt.
Do not just trust your computer to eliminate errors: proofread very carefully.
Use Our MBA Assignment Help
Homework help online can be very variable and you need to ensure that you use our professional paraphrase service uk that only uses fully qualified and highly experienced experts to provide you with the help that you are looking for. Through us you will benefit from some of the very best staff and guarantees that you will find:
Writers and editors that hold PhD or MBA degrees relevant to your assignment
All staff are native English speakers
Unlimited revisions to your task
Confidential help
Guaranteed on time delivery
Proofreading by experts
Plagiarism testing with free report
Guaranteed satisfaction or your money refunded
So if you are looking for the very best help with your business management assignment just contact our experts here today for help that you can trust!