Do You Need Management Assignment Help?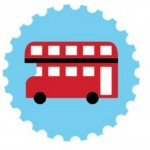 A management assignment can cover a very broad range of ideas and topics and needs to be written perfectly if you are going to get the grades that you are looking for. This however is not always possible and many students will struggle with both concepts and finding the time needed to complete their assignments. This is why many students will need to seek out help with assignment writing and editing to ensure that their work is submitted on time and can get the grades they want.
The following sections will provide you with help with how you can write your assignment in management in a way that is going to get you the best grades.
Use Paraphrasing in Your Essay, Not Quotations
Your tutor will want to hear what you have to say within your assignment and not read something that has been written mainly by others and quoted by you. So when you write your essay and refer to other people's ideas and what they have said always paraphrase what they have written rather than directly quote it unless they have a particularly powerful message that needs to be directly quoted. An example of paraphrasing within your management paper is as follows:
The direct management quote:
"The best executive is the one who has sense enough to pick good men to do what he wants done, and self-restraint to keep from meddling with them while they do it." Theodore Roosevelt
This should be paraphrased within your own essay so that it follows your style of writing and the purpose of your essay without repeating the words used in the original:
"As Theodore Roosevelt himself knew; good management at any level is about selecting the right people for the task at hand and letting them get on with it."
Tips to Help with Assignment Writing
If you want the best grades then you have to hand in the best written assignment, the following writing tips will help you with doing just that. These are general suggestions, they work for a management assignment as good as for an accountant assignment writing:
Always read your assignment questions very carefully to ensure that you fully understand what they are asking you for.
Do any required research using reliable sources: a webpage is not always a reliable source of truthful information.
Keep careful notes on your sources so that you can cite them correctly within your essay or paper.
Never copy anything and use direct quotations sparingly only where you have to.
Create an outline for your assignment to make writing easier and reduce revisions. This does not have to be complicated; just a few basic notes against a standard structure is enough to guide your writing:

The introduction: notes should cover a brief background, what you will write about and your thesis or argument.
The main body: you should have arguments that support your thesis. One supporting argument for each paragraph.
The conclusion: this should summarize your arguments and show how they support your thesis. Add a call to action or a personal comment.

Edit and revise what you have written to ensure that it fully answers the original prompt and that it flows and reads well.
When writing is completed proofread very carefully.
We Offer the Best Help with Management Assignments
If you want your assignment to be ready on time and to the highest of standards then our professional paraphrasing services uk can provide you with the help that you need. We offer a full range of specialist services such as:
Writing your management homework
Editing and proofreading of your assignment
Paraphrasing and summarizing services
Online tips, guides and samples
All of the support that we provide is covered by our guarantees and other benefits:
Around the clock support through experts
Direct communication with our staff
Highly affordable charges with no hidden fees
Regular discounts on all services
Writers and editors that hold postgraduate degrees
All Native English speaking
Proofreading to high academic standards
Plagiarism testing to eliminate any possibility of copying
Guaranteed satisfaction or a full refund of your purchase
So if you need support with your homework just contact our professional management assignment help for the very best grade winning help!