Would You Need Help with Your Environmental Issues Assignment?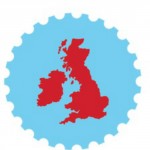 The environment is one of those areas in which there is a huge amount of contradictory information and a lot of passion. There is a huge amount of evidence to indicate that global warming for instance is manmade and also evidence to debunk it. So writing an environmental problems essay can be fun but very difficult. It can be difficult to understand some of the science, it can be hard to decide what evidence and research is reliable and it can also be hard to just simply find the time to write your essay.
Our paraphrasing uk services can provide you with home work help that covers essay writing, editing and proofreading as well as support with summarizing, paraphrasing and even researching. Our site also provides you with essay samples, guides and writing tips such as these below.
Do Not Rely on Quotations within Your Essay
Your essay should be in your own voice and not just a series of quotations stitched together to prove your point. Your tutor wants to hear your unique voice and see an originally constructed essay if you are going to get good marks. So rather than using quotations you must learn to paraphrase the sources of information that you use. For instance the following quotation:
"How can we be so arrogant? The planet is, was, and always will be stronger than us. We can't destroy it; if we overstep the mark, the planet will simply erase us from its surface and carry on existing. Why don't they start talking about not letting the planet destroy us?" Paulo Coelho
This could be paraphrased within our own essay as such:
"We all talk about destroying the world that we live on, the reality as Paulo Coelho has stated to eloquently is that this plant that we live on will destroy us long before we are able to destroy it as we rely on it far more than it relies on us."
Tips for Your Essay Writing
Writing about environmental issues does not have to be difficult if you organize yourself correctly. The following tips will help you with writing an engaging and accurate essay:
Always read the essay prompt carefully so that you are sure what you are going to write.
Do research very carefully: is the source reliable and has it been peer reviewed? Is it just hearsay?
Is the source a primary source or a secondary source? Can you get to the primary source?
Keep careful notes so that you are able to cite the source from which your information comes.
Never plagiarize what you read elsewhere; instead of using quotations use your own unique words but still cite your sources.
An outline will help you to organize your thoughts and write quickly; this need not be complicated just follow the standard structure for an essay and organize your thoughts within it:

Introduction: provide a background to your essay and state your thesis or argument.
Main body: provide a paragraph for each point that supports your main thesis.
Conclusion: summarize the points that you raised and show how they prove your thesis. Close with a call to action or a personal comment around the subject.

Proofread very carefully and edit your work so that it reads well and has no errors.
We Can Help with Your Environmental Essay Assignment
We are professional writing, editing and revision services that can help you with everything from paraphrasing your sources to writing the whole environmental issues essay. Our experts all hold relevant postgraduate degrees to the areas within which they work and always work very closely with our clients to ensure the best results. All of our home work help is done from scratch resulting in unique work that will be carefully proofread to avoid any issues. All work is delivered on time and in the specific formats that you require for your assignment.
So if you want help with your environmental issues assignment just contact our experts here today for reliable and affordable support!