Do You Need Help with Geography Essay Writing?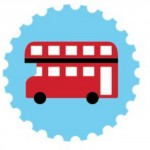 Geography is far more than just understanding where borders lay and which rivers flow on which continents. While the physical structure of our planet is a key part of the study of geography it also encompasses how we interact with that physical geography. So an essay on geography could be just as easily about why populations are where they are as how features of the landscape have been formed.
Because of this you will find that you may struggle with a specific area and will have difficulties with your essay while at other times you may just not have enough valuable time available to write that essay. But if you don't write a good essay for every assignment you may find that your grades suffer. Our paraphrase service uk can provide you with all of the help that you need to maintain or even improve your grades through essay writing help, editing and proofreading as well as other writing support with things such as paraphrasing and summarizing. In addition to this our specialized website will provide you with samples, guides and writing tips such as these below which will help you to understand how to get better grades:
Tips for Writing the Best Geography Essays
The following advice will help you to fully understand how you need to write your essay in a way that is going to be free of errors while fully answering the prompt that your tutor provided for your essay:
Do you fully understand the prompt? Read it again and if you are not 100% sure what is being asked for confirm it with your tutor.
Research carefully using reliable sources of information. While the internet may be an easy way to find information you need to ensure that the sources that you use for your essay are reliable and can be confirmed.
Always try to seek and use the primary source of information rather than a secondary source.
Keep careful notes of the information that you refer to within your essay; you will want to cite the information to give credit for the original research.
Never copy, while it may be easy to just take an essay that you find online and tweak it a little this is unethical, does not help you learn and could see you thrown off your course.
Use paraphrasing: while it seems easy to just provide quotes for the information that you are using that is not what your tutor wants to see. They want to read what you write and know that you fully understand it. For example when writing a geography essay you may want to use the following quote:

Original quote: "It is time to re-imagine how life is organized on Earth. We're accelerating into a future shaped less by countries than by connectivity. Mankind has a new maxim – Connectivity is destiny – and the most connected powers, and people, will win." – Parag Khanna
Paraphrased quote: "As Parag Khanna suggested it is time to stop thinking about borders but thinking about how people are interconnected and how that will shape the future of mankind."

The introduction to your essay should clearly provide a background to what you are writing about and must state the thesis or argument that you are seeking to prove with your writing.
Main body paragraphs should tackle one piece of evidence each that supports your main thesis. Always start with your strongest evidence and end with your second strongest supporting argument.
Your conclusion has to summarize your arguments and then show how they prove your initial thesis. Do not include any new information within your conclusion.
Revise and edit: ensure that your essay flows logically, answers the original question fully and that your words are selected well.
Proofread: never trust your computer to find all of your writing errors.
We Can Provide the Best Essay Writing Help
Whether it's geography or environmental issues assignment, it will be written or edited by PhD or Masters degree holding experts if you come to us for help. We provide original and error free writing at all times and will always deliver what you need on time at an affordable price.
So for reliable help with geography essay writing just contact our experts here today!